"Trump Is a Remorseless Advocate of Crimes Against Humanity"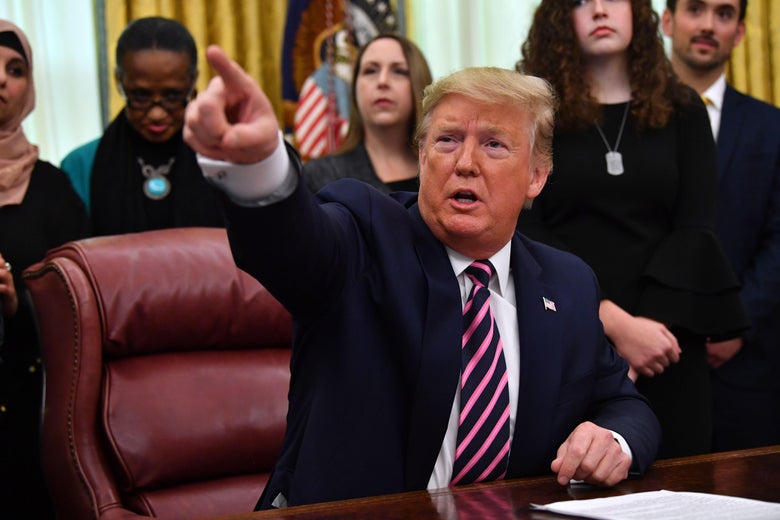 I used this Slate headline twice because it is so forceful and so expressive of the facts that it is almost impossible to duplicate. And the article that follows is equally commanding, a MUST READ. In these times of a maniac in the White House, disparaging our country to the extent that we are the laughingstock of the world, it is reporting like this that is so necessary to prove that the United States is really still a great nation. Here's an example...


"One day he's covering up taxpayer-funded travel expenses for his family. The next, he's stealing money for his border wall. The next, he's being implicated by an accomplice in the extortion of Ukraine."
Slate follows this with...
"But one horror is right out in the open: Trump is a remorseless advocate of crimes against humanity. His latest threats against Iran, Iraq, and Syria are a reminder that he's as ruthless as any foreign dictator. He's just more constrained."
Then it's on to more Trump remorseless blunders...
He has excused North Korean dictator Kim Jong-un's mass executions
Russian President Vladimir Putin's murders of journalists and dissidents
Slate digs into the past on Muslim and immigration issues, Syria's mistake, refused to leave Iraq, after requesting to do so, until they paid us back for the war, the Soleimani assassination and more stupid moves than most all past presidents together have committed. I would add to this the perpetual lies that come out of T-rump's mouth non-stop. And of course, now the U.S. House has impeached Trump and the GOP Senate whines that Dems have no basis for this.