The coronavirus pandemic...TODAY...
Trump partners with tech firm Oracle to promote his two drugs, chloroquine and hydroxychloroquine
, online with none other than his family henchman, Jared Kushner, in charge. Both are unproven and a chloroquine derivative has killed an Arizona man...
READ MORE
...
Here's a statement from Maryland's Republican Governor Larry Hogan
, who warned Tuesday...
that the messaging coming from Donald Trump and his administration about the coronavirus pandemic is "pretty confusing," while also countering the president's suggestion that life would soon go back to normal.
Imagine how those not with inside info feel...
READ MORE
...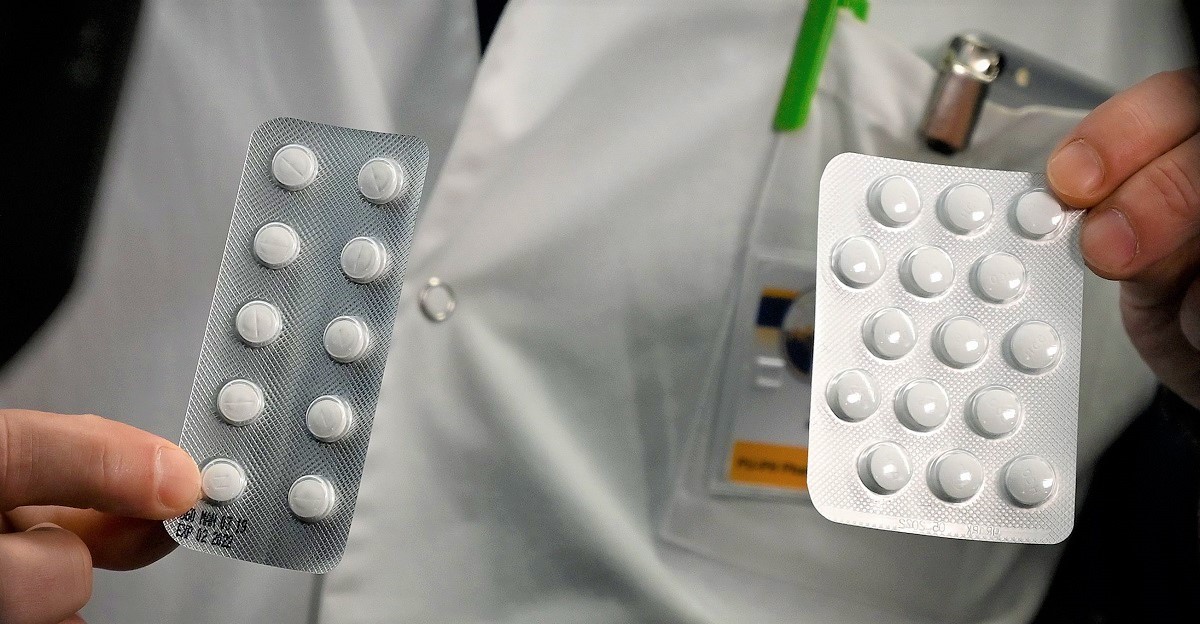 Here's the latest on Donald Trump's miracle drug
.
Hydroxychloroquin.
for
coronavirus...
"Hydroxychloroquine — an anti-malaria drug that President Donald Trump has touted as a potential "game-changer" in the treatment of the coronavirus — was no more effective than standard treatments in a new study."
READ MORE
...
With coronavirus, domestic violence victims locked in with abuser
...
"My husband won't let me leave the house," a victim of domestic violence, tells a representative for the National Domestic Violence Hotline over the phone. "He's had flu-like symptoms and blames keeping me here on not wanting to infect others or bringing something like COVID-19 home. But I feel like it's just an attempt to isolate me."
READ MORE
...
Experts warn of second wave of COVID-19 in China
...
"China has no new infections of the coronavirus domestically for the first time since the start of a crisis that has sickened over 80,000 Chinese people. But what could be a sign the country has defeated the fatal pathogen is likely to just be a temporary reprieve.
READ MORE
...
Here's a headline that perfectly describes the character of Donald Trump: "Psychiatrist warns sociopath Trump 'could see dead bodies' from coronavirus 'and step over them.'"...
"Dr. Justin Frank literally wrote the book on Donald Trump's mind and behavior. In "Trump on the Couch," Frank tracks Trump's life from childhood to adulthood and reveals a man who is mentally unfit in many ways — from his intelligence, values, emotions and temperament down to the deepest parts of the psyche — to be president of the United States of America."
READ MORE
...
Trump makes up "stuff" to look like a competent leader
...
"Writing in The Bulwark this Wednesday, Tim Miller chronicled how President Trump 'downplayed the threat of and ignored warnings' of the burgeoning threat of coronavirus in the early days of the outbreak. Despite the documented evidence of the White House initially attempting to minimize the threat, the Trump administration is trying to establish an 'alternate reality' that paints Trump as a competent leader who was ahead of the situation."
READ MORE
...
Grocery store had to throw out $35,000 in food when a woman intentionally coughed on it
...
"The unnamed woman entered small grocery chain Gerrity's Supermarket in Hanover Township and started coughing on produce, bakery items, meat and other merchandise, chain co-owner Joe Fasula wrote on Facebook."
She was arrested by police and will be criminally charged...
READ MORE
...
More spite for Obama in the following headline: "Trump White House ignored Obama-era NSC 'playbook' for pandemic response: report"
...
"The Trump White House has no excuses for its lack of pandemic preparedness. None. Every few days we learn about yet another warning from the past, another way some part of the government tried to prepare for a pandemic, only to have Team Trump ignore all the preparation and waste months denying that coronavirus was a danger to the United States, while the virus spread and our chances to contain it ebbed away."
READ MORE
...
You're on Progressive Street...Where Liberals Walk...