McConnell perjured himself taking impeachment oath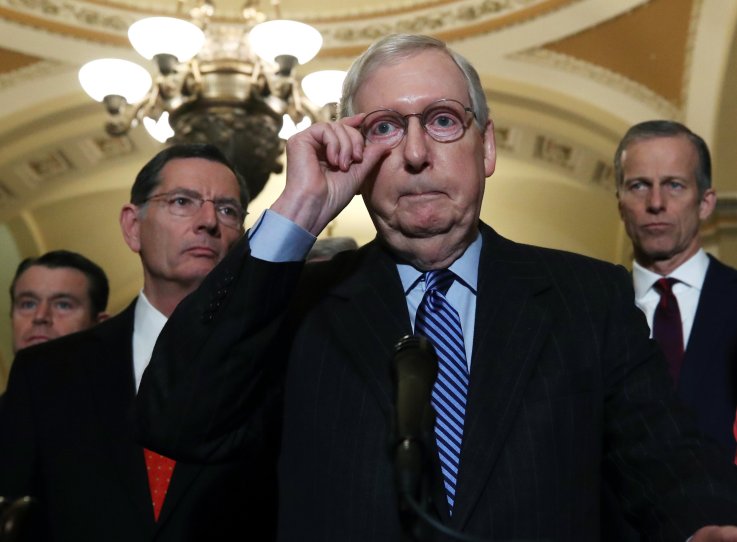 The miserable Moscow Mitch
Former President George W. Bush's ethics chief branded Moscow Mitch a perjurer after the Senator took the impeachment ethics vote knowing full well he would not be impartial in the trial. Moscow Mitch has no ethics, never has, except to himself and the Republican Party. Power is his middle name and he will do anything to achieve his goals. He is ruthless but smart after years in the upper House and with the impeachment hearings starting, many think he will be at his miserable best.
Here's the take from Aila Slisco of Newsweek...
"McConnell has explicitly indicated he has no intention of being impartial, vowing to work closely with White House counsel and Trump as the trial approached. Richard Painter, Bush's chief ethics lawyer from 2005 to 2007, denounced the senator on Twitter for contradicting himself by taking the oath."
Painter tweeted...
"This man just swore an oath saying the exact opposite. This man is a perjurer."
As further proof, there was this
NPR headline
...
McConnell: 'I'm Not Impartial' About Impeachment
It is perfectly clear where Moscow Mitch is going with the Senate impeachment trial, and, of course, he has his nimrod assistant, Lindsey Graham. And folks, these are the imbeciles running our government.
READ MORE...