MLK was killed with a gun and gun nuts are celebrating their toys today in Richmond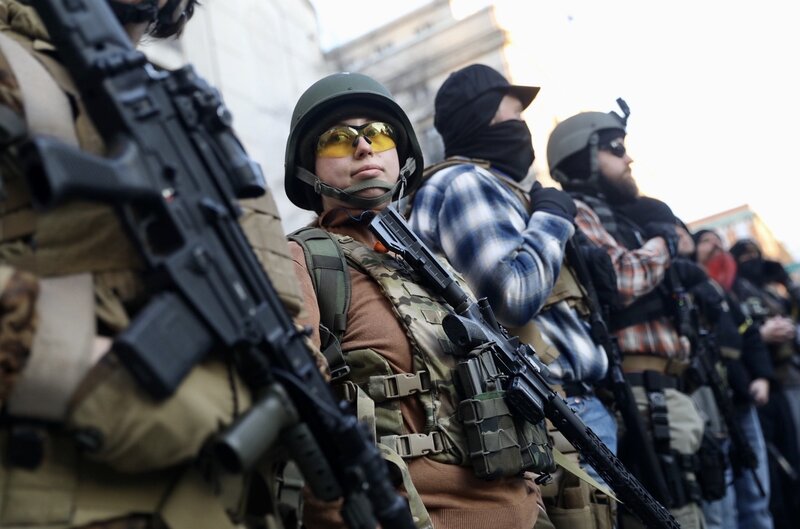 Richmond at its worst
NPR reports...
"The city of Richmond, Va., is under a state of emergency Monday morning as thousands of gun ownership enthusiasts and armed militia members gather at the Virginia State Capitol for a large rally aimed at quashing new gun laws."
This is in retaliation to Virginia's Gov. Ralph Northam temporarily banning firearms from Capitol grounds and a number of gun control laws passed recently in the state. This all coincides with the fact that today is Martin Luther King's birthday and he died from gun violence, which rings alarm bells with locals it could turn into a white supremacist incident like Charlottesville. It was here anti-racism protesters left protester Heather Heyer dead and 19 others injured.
Racism and guns definitely don't mix and it is those two issues that are the number one problems in this country today, especially fostered by the maniac in the White House.
READ MORE...