Nat'l Archives changes photos to make Trump look good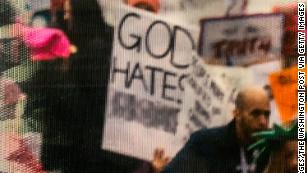 The rampant disfavor with Donald Trump spewed out at the Women's March in 2017 in the above sign that actually said, "God Hates Trump." The National Archives blurred the name, "Trump," in their words, "to avoid engaging in 'current political controversy.'" There were several more changes. National Archives said this was customary but...
"National Archive officials did not respond to the newspaper's [Washington Post] request for any examples of previous times when the museum edited photos or documents to avoid political controversy."
It would seem the Oval Office lunatic's tentacles reach every part of the U.S. Government.
READ MORE...